The method introduced in this article applies to both the new Program Card X and the previous Program Card. The update procedure of the program card is quite similar to that of the gyros. The only difference is that the program card should not be connected to the PC before update. This is very important because we found that this is the main cause of update failure of most customers who are going to upgrade their program cards.
USB Connection
---
Connect the data cable to the USB adapter and plug the adapter into the USB port of PC. DO NOT connect the card to the other end of the cable now!!!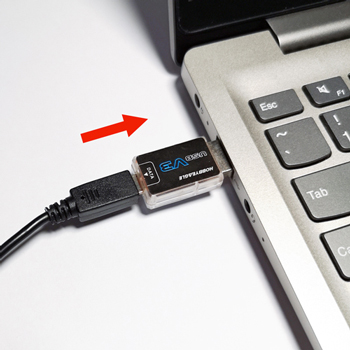 Running the Firmware Update Wizard
---
Run the A3 Configurator, choose the port number from the list on the bottom-left corner, then click F/W UPDATE button or choose Firmware Update from the Device menu.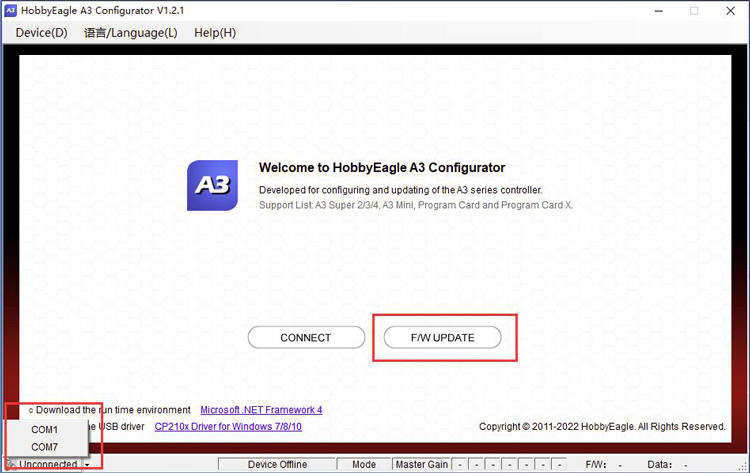 Online Update (Recommended)
---
The online update requires network connectivity to function, the program will get the latest firmware list from the server. First choose Program Card X or Program Card from the list according to the version of yours, click

to reload the list.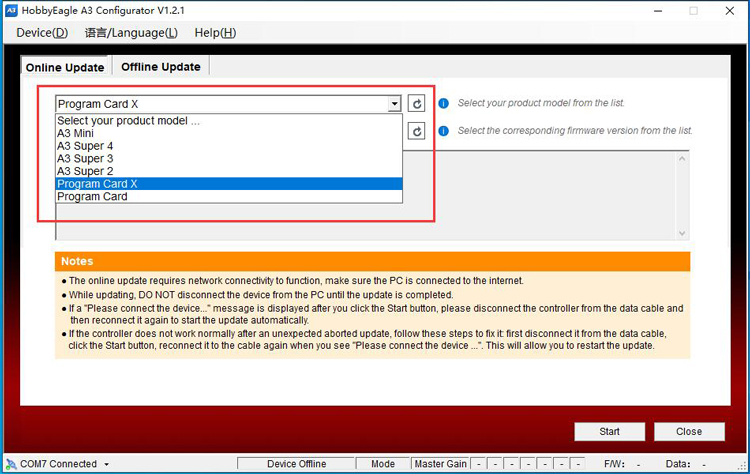 Then choose a firmware version from the following list, click

to reload the list.
Click the Start button.
After a short wait you should see a message of "Please connect the device, update will start automatically ......", now connet the program card to the other end of the data cable, the update will start immediately.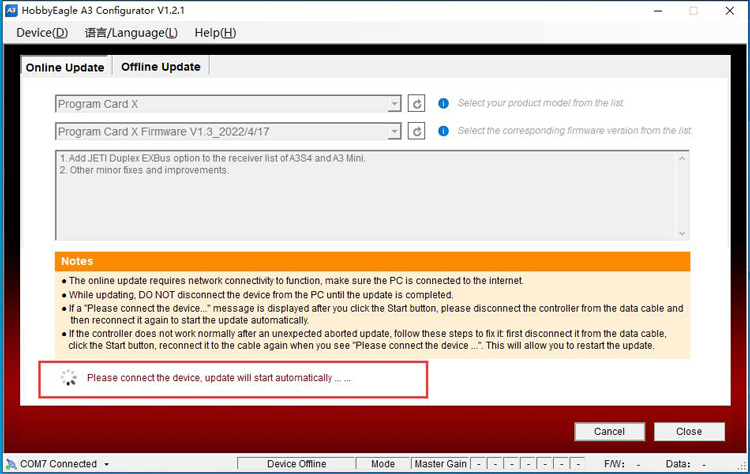 Wait for the update to complete, DO NOT disconnect the connection between the program card and PC while updating.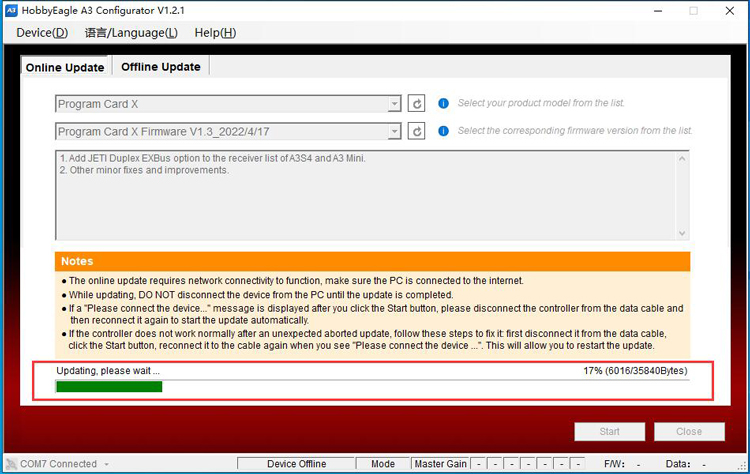 Click OK when update is complete. After a successful update, the program card will restart automatically and then display a message of "Read Failed", just ignore it this is normal.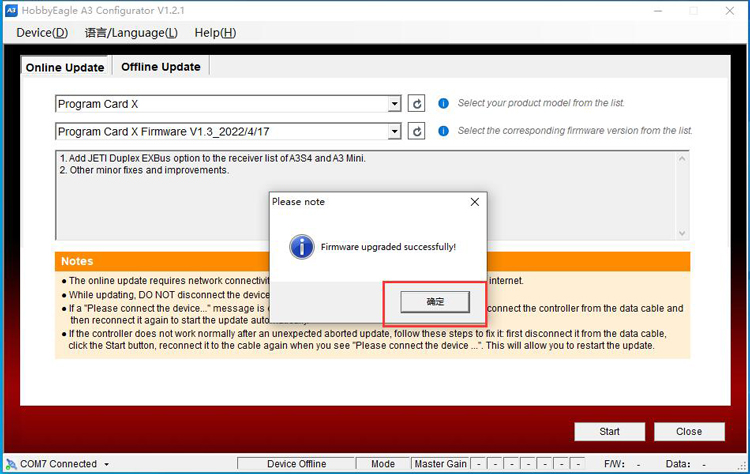 Offline Update
---
In the Offline Update tab, choose a local firmware file (*.bin) on the PC, then click Start button to start update. The following steps are the same as online update.